FR

Going to Switzerland
The date of your trip to Switzerland is set and all you have to do is choose the right way to get to your future destination? Here are the choices available to you :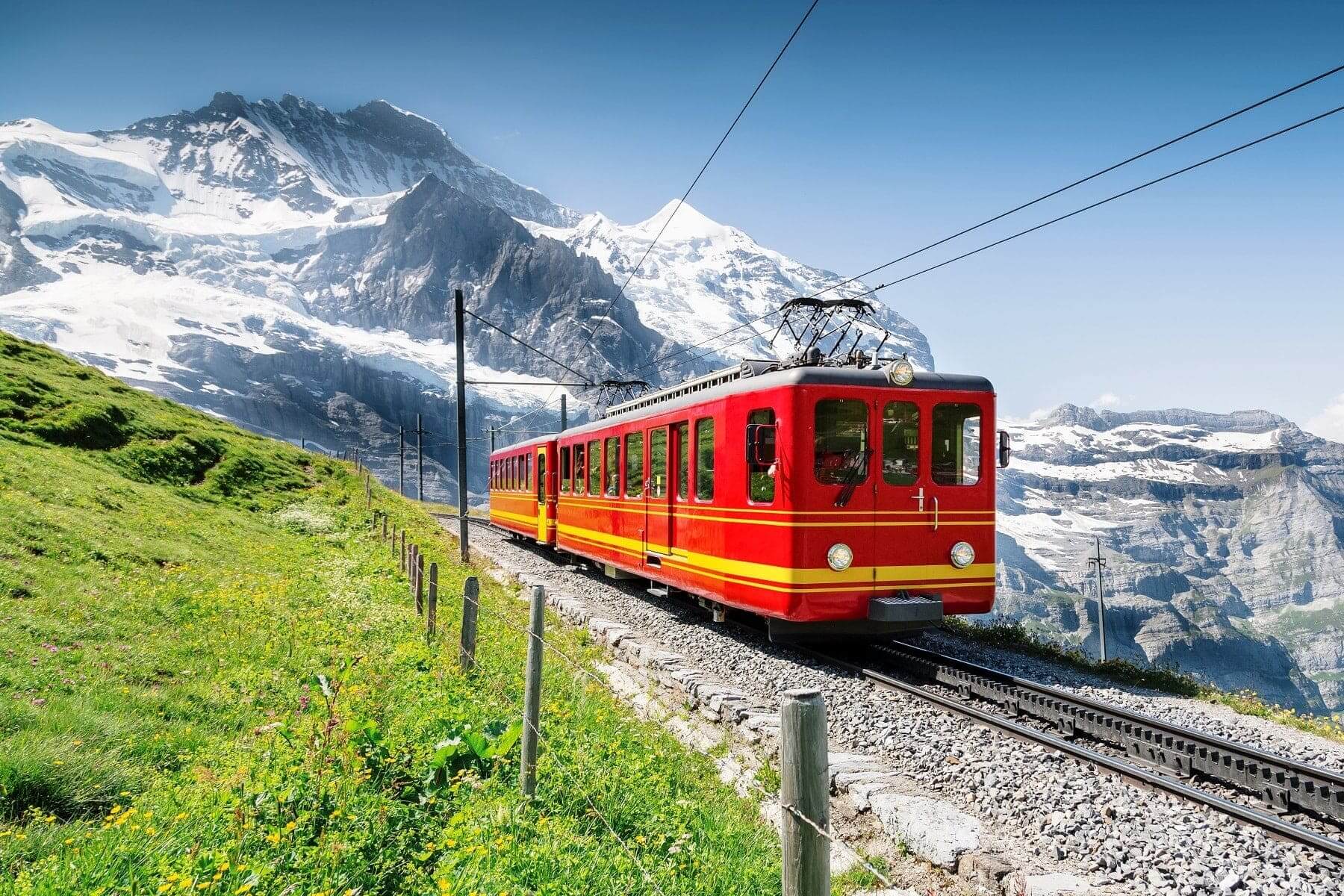 Plane
This is the fastest and most comfortable way to get to Switzerland. The offer is rather diversified: you can choose between low-cost and national airlines. There are many international and national airports in Switzerland and the non-stop flight time between Paris and Geneva is about 1 hour 10 minutes.
Some useful links to get to Switzerland by plane:
Train
If you wish to go directly to one of the medium-sized Swiss cities, we recommend you take the train. In France, for example, the departure is from Lyon, then the train passes by Paris and continues to Switzerland.
Some useful links to get to Switzerland by train:
Bus
The main company handling this is Eurolines. Of course, the journey from Paris to Geneva is relatively long (up to 7 hours) but if you are interested in a rather economical alternative to go to Switzerland, the bus is the ideal solution!
Some useful links to get to Switzerland by bus:
Carpooling
Going to Switzerland by car is surely the most practical way to discover the natural landscapes but also to minimize the cost of the trip!
Intercity travel in Switzerland
In general, the state of Switzerland's transport infrastructure is faultless. You won't have any worries when travelling in Switzerland. However, there are a number of points that we need to focus on:
The motorway network is not free of charge: it is obligatory to buy a sticker at 40 CHF (valid for 14 months) from petrol stations, police stations, customs, post offices, etc. Once this is done, you just have to affix it to the windscreen of your vehicle.
Trains
They make long journeys in Switzerland and connect the different cities of the country. They are comfortable, punctual and have a good reputation among the inhabitants. Travelling by train in Switzerland is an advantageous alternative. Another advantage is that you can take your bicycle on board, on condition that you buy a bicycle ticket.
Buses
Called "post buses", they are there to transport you to areas not served by trains. They have a good reputation and you can also take your bicycle on board.
Ferries
It is the perfect choice for sightseeing, romantic or other trips. What you need to know is:
There are many waterways in Switzerland
Tickets are affordable
A supplement is payable in order to take a vehicle on board.
You can buy your ticket on board or at the port.
It is necessary to make a reservation in advance, if you wish to opt for a cruise boat.
For more information on the possibilities of travelling in Switzerland by ferry, visit the website of the Association of Swiss Navigation Companies.
Intra-city travel in Switzerland
To get around in Switzerland, each canton/city has its own public transport system. The larger cities generally have buses, trams, trains and subways. They are comfortable and go around all urban areas.
If you are on a tight budget, avoid taxis: the cost of a 5 km ride can easily exceed 28 Swiss francs (25.81€) in Bern and Basel.
Discover by here the public transport of Geneva
Driving in Switzerland
In Switzerland, there are many rules that must be observed. In order to travel in complete peace and avoid any mishaps, do not exceed the following speeds:
In built-up areas: between 30 and 60 km/h
On the road: 80 km/h
On the highway: 120 km/h
That's not all! If you're travelling in Switzerland, you have to make sure:
Do not exceed the blood alcohol level of 0.50g/l
Always keep the dipped headlights on.
Do not let children under 12 years old/150 cm sit in the front seat: a special car seat must be provided in the back.
Equip the car with winter tires
Equip the car with chains on a snow-covered mountain road
For your information, highway signs are green, while national highway signs are blue.
Car Rental in Switzerland
The car can be an ideal alternative for travelling in Switzerland. For any car rental, you must be at least 21 years old and have a driving licence that is more than one year old.
Some prices
1 transport ticket : 2,77 €
1 monthly pass : 69,25 €
1L of gasoline : 1,41 €
Car rental price/day : 78,29 €
Price for a domestic flight (Geneva> Zurich) : 71,87 €
Price of a taxi ride (airport to city center) : 33,16 - 42,38 €
---
Créer votre alerte
Vous recevrez un email quand le prix du billet d'avion sera au plus bas.
Avec Eelway, Voyagez sans vous soucier de vos bagages. Eelway récupère vos bagages à votre adresse et vous les livre où vous le souhaitiez en France et à l'international.
Avez-vous trouvé les informations que vous recherchiez ?
OUI
NON
Dites nous ce que vous n'avez pas trouvé