FR

Se rendre en Autriche Going to Austria
Several ways of transport are available to get to Austria:
Plane
Various companies offer scheduled flights from Paris, Marseille, Lyon, Strasbourg and Nice to Vienna, Graz, Salzburg, Linz, Klagenfurt and Innsbruck. But it is generally the capital that hosts the majority of international flights. The fastest way to get to Austria is of course by plane.
Train
This can also be a good alternative to flying, as Austrian cities are very well connected to other neighbouring cities by rail. To get to Austria from France, it is necessary to take a connection from Switzerland or Germany. The lines are very regular, but the journey is likely to be quite long.
Bus
Ideal for lovers of long journeys, bus travel is an inexpensive solution for getting to Austria. The company Eurolines has several connections between France and Austria. Many departures are regularly scheduled from Paris to Vienna, Salzburg or Linz.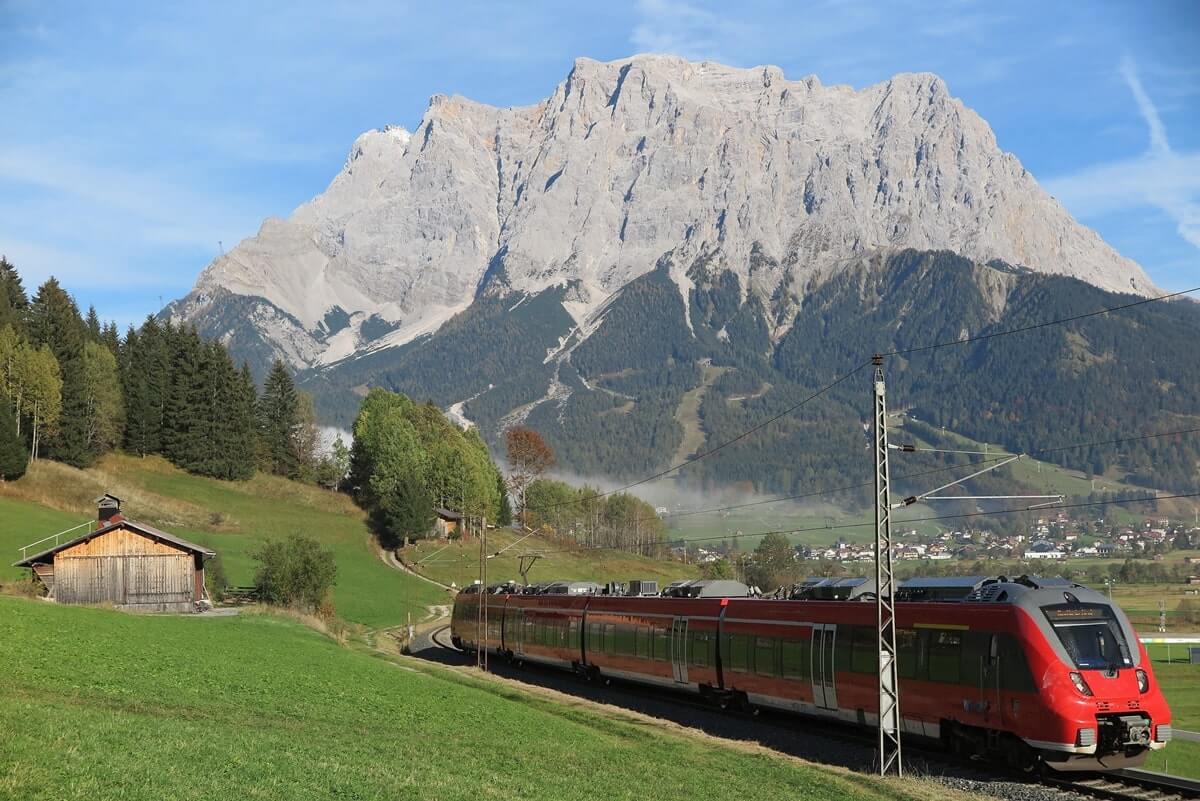 Inter-city travel
It is very easy to move around the country, thanks to the very good transport infrastructure in Austria. Travellers can use :
Train
Managed by the national railway company ÖBB, the Austrian railway network is very well developed. There are many connections between the different cities of the country and the trains are modern and very frequent. The only problem is that the price of a ticket can quickly rise, especially if you book at the last minute. However, the ÖBB offers several cards and facilities for travelling by train at more or less affordable prices.
Bus
The extensive Postbus network complements the rail network. It serves a number of destinations, particularly those that the train does not reach (remote or mountainous regions). These buses are generally punctual, although a little slow and sometimes more expensive than the train.
Plane
Domestic flights exist in Austria but are not very numerous. They mainly concern the big cities such as Vienna, Salzburg, Linz or Graz and are rather expensive, especially during weekends and holidays. That being said, it is preferable to choose the plane to travel in Austria only if you are really in a hurry!
Intra-city travel
Austria has a very efficient public transport network, especially in the major cities. This includes: bus, tram and metro. However, it should be noted that Vienna is the only city to have a subway, while the other cities are limited to buses and trams. Taxis, which can be found all over the country, are not to be forgotten either.
What makes Austria so special are its famous horse-drawn carriages called "Fiaker". They are an ideal means of transport in Austria for getting around and discovering the city, while enjoying a short guided ride.
Driving in Austria
The Austrian road network is very good; the condition of the roads is impeccable and there are many motorways, although they are not free of charge. To be able to drive in the country, you should think about buying a vignette and respect the following regulations :
The blood alcohol level must not exceed 0.5g/l.
The seat belt is mandatory.
Speeds are limited to : 100km/h on roads, 130km/h on motorways and 50km/h in urban areas.
Winter equipment, i.e. chains for your car, is compulsory from November to April, especially in mountainous areas.
Car rental
In order to rent a car in Austria, you need to be in possession of a driving license issued for at least one year and be 25 years old. However, it is possible to rent a car from the age of 19 on condition that you pay a young driver surcharge. Most international rental companies are present in Austria. Remember to compare prices on the internet before renting a car.
1 monthly pass : 45 €
1L of gasoline : 1.19 €
Price of car rental/day : From 84€
Price of a domestic flight : 300€
Price of a taxi ride from the airport to the city center : about 15-20 €.
---
Créer votre alerte
Vous recevrez un email quand le prix du billet d'avion sera au plus bas.
Avec Eelway, Voyagez sans vous soucier de vos bagages. Eelway récupère vos bagages à votre adresse et vous les livre où vous le souhaitiez en France et à l'international.
Avez-vous trouvé les informations que vous recherchiez ?
OUI
NON
Dites nous ce que vous n'avez pas trouvé