FR

Short stay
If you are coming to France for a short stay, you will have several accomodation solutions. Beware of the summer season which is the most requested.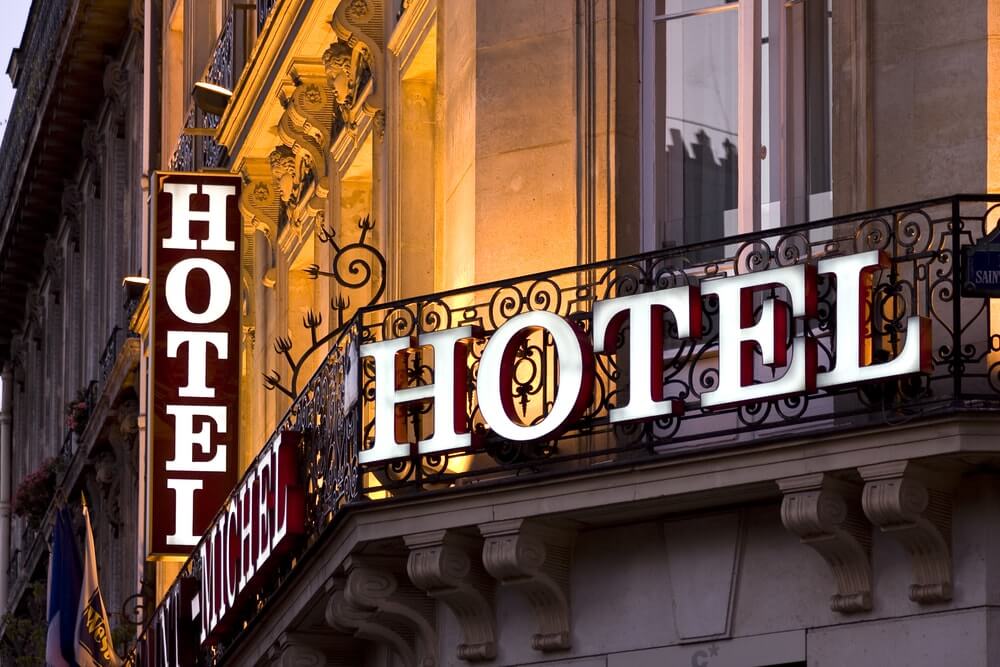 Youth Hostels
France is not known for youth hostels but you can find some during your stay. Many accomodations have been refurbished to welcome students or backpackers for reasonabale prices. It's the most economic way to housing in France while enjoying the evenings. But you need to know that breakfast and bed linen are not always included in the price.
Guestrooms and B&B
If you want to save some money during your stay, you can choose this type of accomodation. But don't forget to check if the accomodation is half board and if the breakfast is included. Foresee a budget between 60 and 150€ depending on the confort.
Hotels
The hotels are the best choice for those who want to travel with a minimum of confort and without being close to other travelers in the same establishment. The prices are affordable. Breakfast is rearely included in the price and is 'continental' in most cases.
Campings
France is full of campings of all kinds, from tents to luxurious bungalows. Some campsites offer entertainment for youngs and adults, and also small grocery stores. The latest trend is 'glamping' a mixture of glamor and camping…
Long stay
For a long stay in France, whether linguistic, for studies or simply for pleasure, it is preferable to stay in a student residence, flatsharing, or in small studio or apartment for the duration of your stay in France. Your choice depends on your budget. To pay less, prefer normal districts and don't forget about the transport to avoid being stuck ! You can also search for housing or flatsharing on expariate sites who are also looking for roommates !
For a long stay, especially for studies you will have the possibility to stay with families who will rent you a room for the duration of your studies. It is an economical and user-friendly way !
Looking for housing in France
There are several ways to find accomodation in France. Advertising Websites are wildely used to apartments, studios and flatsharing.
The university residences are managed by the CROUS (Regional Centers of University and School Works). These inexpensive apartments are reserved for low-income students and international students. They allow you to meet people and live near your place of study.
When you visit an apartment, you should pay close attention to the condition of the accommodation. Situation, sanitation, mold, stains, insulation, heating, etc.
You will have to make an inventory once the accomodation choosen. This allows you to write down the state of the rooms and furniture in the accommodation and compare them with your discharge. If everything is in good condition, you can recover your deposit.
For any rental, the lease lists the rights and duties of the tenant as well as the owner. The documents generally requested for the constitution of the file are:
A copy of your ID
A copy of the last 3 salary slips of your guarantors and your last tax notice,
RIB (Bank Identity Statement)
The amount of the deposit. It corresponds to a deposit of guarantee money, Equal to at least one month's rent. The money will be returned to you on your departure if you have left the apartment in good condition.
The guarantor is a person who agrees, in writing, to pay your rent in the event of financial difficulty. She must have monthly income three times higher than the rent. In general, students choose their parents, which can be difficult for international students. If you stay in a CROUS university residence as an Erasmus student, the host university is responsible.
More informations
| | |
| --- | --- |
| One month rent for 1 bedroom apartment outside the city center | 535.28 € |
| One month rent for an apartment in city center | 682.51 € |
| One bedroom rent in a university residence | 250 € |
| A night in a youth hostel | 18 € |
| A night in hostel in the capital | 90 € |
| A night in a hotel in an average city | 70 € |
---
Avez-vous trouvé les informations que vous recherchiez ?
OUI
NON
Dites nous ce que vous n'avez pas trouvé